Positions of Responsibility
We have many opportunities for girls to take on additional responsibilities in school to develop their maturity, organisation and sense of service. The position of highest responsibility is Head Girl: this year's says:
I am privileged enough to be Head Girl here at Saint Paul's, a position within the Sixth Form I had often admired lower down in the school. To be part of the Head Girl Team, whether Head, Deputy or an Assistant Head Girl, teaches you valuable skills that you will need in life. My role takes commitment, dedication and at times perseverance, but gives me a fantastic feeling of satisfaction and enjoyment, whilst partaking in my responsibilities, and representing both our wonderful School, and Sixth Form.
Details of some of our other positions of responsibility can be found below.
Guardian Angels
We have a group of thirteen newly elected Year 10 pupils who are called Guardian Angels. We also now have 12 Year 11 pupils who have graduated to Archangel status. They did such fantastic work supporting last year's Year 7 girls that we wanted to maintain their input and use their expertise this year !
All of the pupils wear an angel pin badge on their jumper. Each Guardian Angel is linked to a tutor group in Year 7, 8 and 9 and supports the students by dropping into their form rooms at break/lunch to advise them with friendship issues, academic issues and also they know they can come to them if they are any concerns about other social issues around the school. The pupils are also assigned to particular pupils in Year 7 and 8 who are struggling with a variety of issues and will benefit from having an 'older friend' who they can talk to.
Their role is
To act as "guardians" to care for and support all pupils.
To act as a positive role model to which lower school pupils aspire.
Promote the spiritual life of the school.
Enforce high standards of uniform, speech and behaviour
Meet high standards of politeness, courtesy, dress, attendance and punctuality.
Organise or help out at lunchtime activities.
Attend meetings with the Assistant Head teacher of Pastoral Care and other staff meetings as appropriate.
Lead promotional activities for the school, including charity events.
Greet visitors for daytime meetings in the school if required to do so.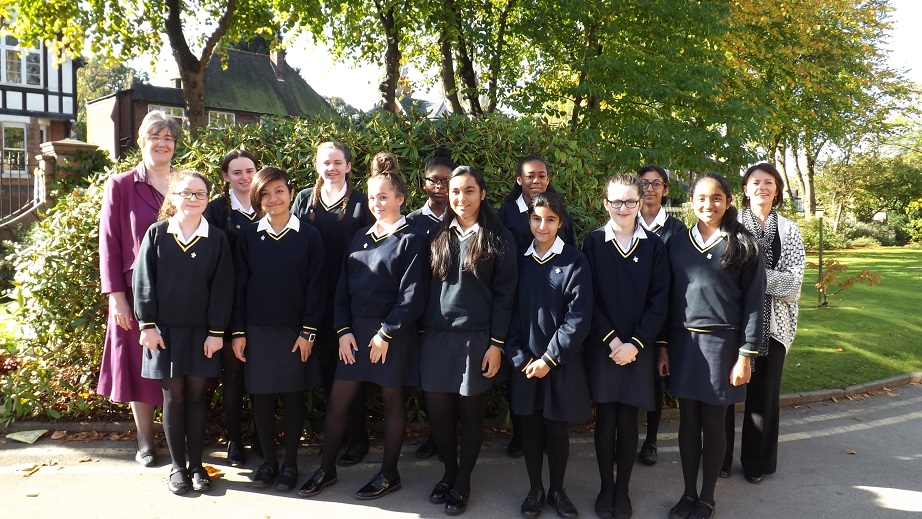 During Anti-Bullying Week the girls put together an assembly which they bravely and confidently presented to lower school, middle school and upper school on the theme of "Stand up, make a stand". They devised information on what bullying is, introduced groups such as Anti-Bullying Ambassadors and Child Line. They also put together a short drama and a video clip on the theme. They devised this video clip themselves where they interviewed other students about bullying.
School Council
There are two representatives per year group, plus a reserve, who will form our new School Council. We also have a Year 12 representative alongside the Head Girl Team. Our first meeting will be before the half-term break. This will be an exciting opportunity for the pupils to have their opinions heard and taken to the school's Leadership Team.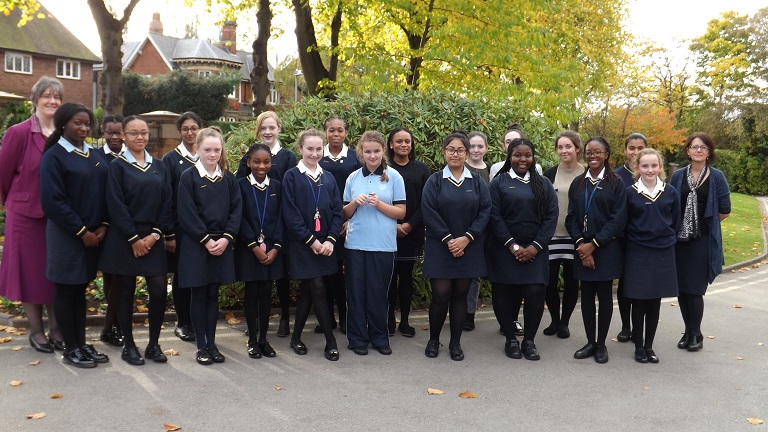 Peer Mentors
The Peer Mentor position in the school is of great importance. Girls who become Peer Mentors are a positive role model to all members of the school community. They help to build up a team spirit within lower school, encouraging them to contribute to the life of the school and to become involved in all aspects of school life.
1. To care for and support all pupils.
2. To listen to worries/problems
3. Support pupils with the school or homework
4. Refer them to the Peer Mentor co-ordinator if appropriate.
5. Just a chat.
6. Attend meetings with mentee.
7. Complete the mentoring programme qualification.
Person Specification: Advantages
Educational qualifications
A role model with regard to effort and commitment – Attitudes to Learning 1 or 2/ good academic track record
Have a good knowledge of the school
Relevant work/ other experience
It would be an advantage, but not essential, if candidates could demonstrate participation in school community/ local parish/sports clubs and any other positions of responsibility in or out of school
Particular Skills/Abilities
Good organisational skills
Good communication skills
Good interpersonal skills
Ability to take initiative
Current behaviour and attendance records will be taken into consideration
Have at least three positive behaviour logs
To be considered for the position of Peer Mentor, girls need to submit a letter of application saying how they meet the person specification and how they demonstrate the required skills and attributes.
Form Group Responsibilities
Each form elects a Form Captain and Vice-Captain who act as helpers to the tutor. All pupils have to present a Sacred Space; this can be done in pairs. Pupils have opportunity to be a register monitor, and also have allocated responsibilities for keeping the classroom base clean and tidy. During Lent we also have Charity representatives.
Positions of responsibility are taken seriously in school and give the girls an opportunity to demonstrate their maturity and spirit of service.