Library
The library offers a quiet place for pupils to work during the day and a friendly, informal atmosphere at break and lunch times.
The library is open every day from 08.00 – 16.30. There is a Homework Club until 18.00 Monday to Thursday for those girls who want to work after school. If you wish your daughter to attend Homework Club, please sign the consent form and return it to the library, stating which evenings she will be present. Should you wish your daughter to study in the library on an ad hoc basis, please write a note in her planner for the appropriate day.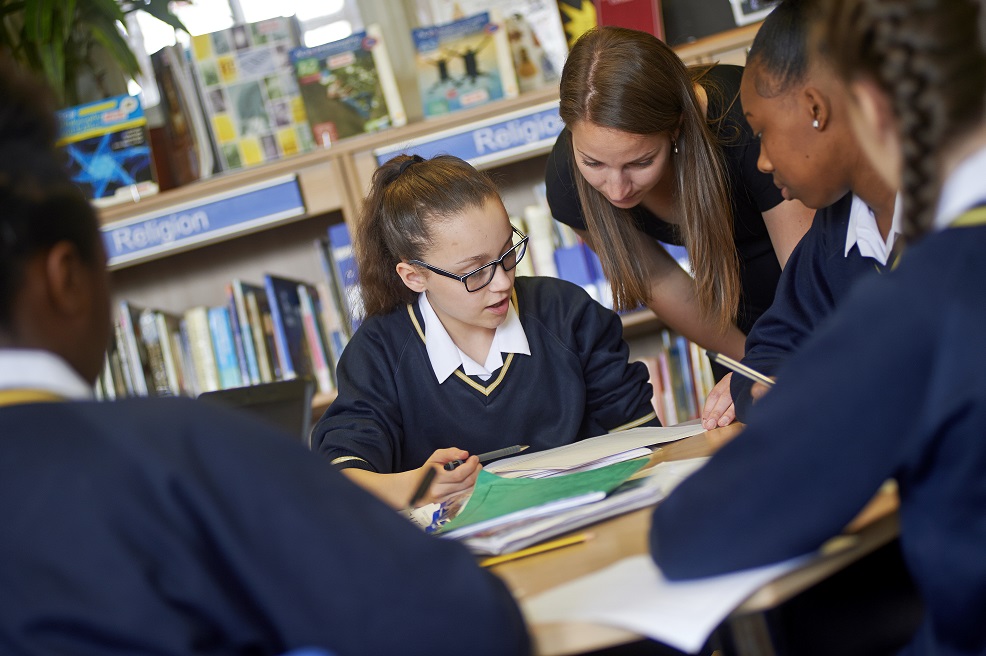 Bookbuzz
Once again Dr Casserly has very kindly agreed to fund and support this wonderful scheme. During September every Year 7 student is given the opportunity to select a fiction book from a choice of 12 book titles. The available titles have been selected by Booktrust, an independent reading and writing charity.
Library Activities
Many activities take place in the library. As well as quizzes, celebrating National Poetry Day and World Book Day, we have ongoing lunchtime activities which include a games table, colouring table, listening to classical music as well as acknowledging Non Fiction Month; European Day of Languages; Thesaurus Day and celebrating famous authors' birthdays.
Stationery Shop
The library houses a well-stocked stationery shop which is open before school, break and lunchtimes. All your daughter's stationery requirements are available as well many more items, such as birthday cards, ring binders and seasonal items.
Your school library has so much to offer.