Headteacher's Welcome
A warm welcome to those seeking information about our school from our website.
I am extremely proud of our school and of our hard working and highly motivated staff and pupils. As an 'old girl' of St Paul's myself, I feel extremely privileged to lead the school that gave me such an inspirational, fulfilling and excellent education. I am, therefore, passionate in ensuring that all our pupils are likewise empowered and inspired by their educational experience.
St Paul's is a unique school. It was founded in 1908 by the Sisters of Charity of St Paul the Apostle and 115 years later still retains the same sense of community and excellence built on faith and tradition. Our conscientious, determined and expert staff are still highly committed to the words of Mother Genevieve Dupuis: "do your very best for the children". In their vocation as teachers they do their very best for the children, fostering high standards of teaching and learning, nurturing pastoral care and spiritual and moral guidance of the girls. Hence, St Paul's is not merely regarded as a school by our pupils but as a family of faith and happiness in which to achieve academic and personal excellence.
As the only all girls' Catholic school in Birmingham we offer a distinctive educational experience for Catholic girls. Our pupils travel from every part of the city and many also travel from Worcestershire, Solihull, Dudley and Sandwell, such is the demand for what our school has to offer.
I hope you enjoy the rest of the website and should you have any queries please do not hesitate to contact us by email or telephone.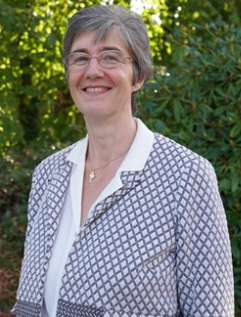 Dr D E Casserly
Headteacher