School Direct Trainees
Kirsty Edwards
I opted for the School Direct training course so that I could gain valuable insights into daily school life, to enhance my overall teacher skills and to maximise my learning experience. This has been an extraordinarily challenging year due to COVID-19 and has meant that I have had to adapt the way I thought I would be teaching. I have worked closely with the P.E. team to create innovative ways of ensuring the students are active and enjoying sport, physical activity and dance. Even in these times, with the support of Newman University and the wonderful training I have received from my mentor at St Paul's School for Girls, I do not feel like I have missed out on anything and have instead gained skills I wouldn't have normally.
From September, I have worked directly with the students with the support of my knowledgeable mentor. This meant that I was able to plan effective dance and P.E. lessons based on the students I was teaching and have grown in confidence from the beginning of the course. Throughout the year, my mentor and I met to discuss and reflect key developmental points which was vital in enabling me to understand personal progression throughout the entirety of the course.
I was nervous about writing my first academic assignment as I had not studied at University for 9 years however the support I received from my academic tutor was fantastic and she gave me the confidence to write and understand how what I was writing would lead to me developing my skills as a teacher.
During my training, I have had the opportunity to observe outstanding practice from colleagues in other subject areas. This enhanced my ability to understand and practice pupil management using school specific behavioural policies, to differentiate tasks to engage all learners. Having the chance to be with a form group has provided me valuable pastoral care experience and has meant I have got to know the
Since my first day at St Paul's School for Girls, it has felt like a second home. The sense of support and community from each and every staff member has been overwhelming and I cannot wait to start my teaching career here.
Agnes Sadka – Mathematics School Direct
My main reason to pursue the teaching career was to help pupils with the subject that I am most passionate about, mathematics. As a Warwick graduate, I decided to get into teaching with a university that I can really rely on throughout the course of my studies. This is the reason why I chose to complete my PGCE at the University of Warwick; it has offered a very good support and guidance during my placement. The induction has helped me to familiarise myself with the high expectations of the course and gave me an opportunity to meet my mentors as well as other trainees.
My choice for training with St Paul's School for Girls was based on their excellent Ofsted report. The school has met and exceeded my expectations; the teachers use their expert subject knowledge thoughtfully and the school's staff is incredibly supportive.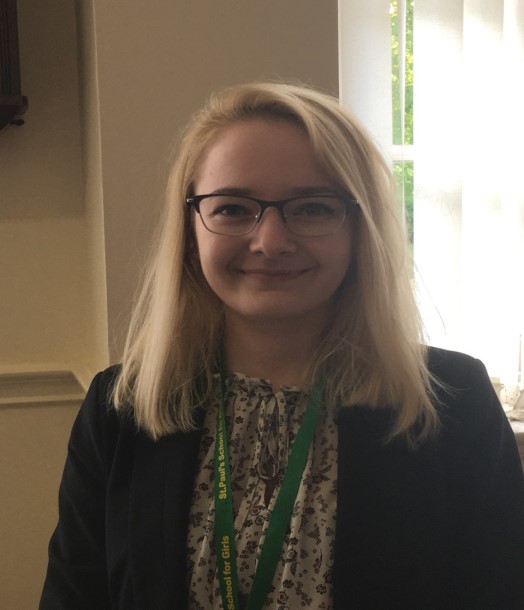 However, what makes this school a truly outstanding one is its relationship between teachers and students. Pupils have a lot of trust and confidence in their teachers, which results in great academic success. As pupils are supported at every stage of their studies, they become independent and resilient learners. Therefore, I am not surprised that the school's mantra is as follows: 'I am a St Paul's girl; there's nothing I cannot achieve.'
Ellie Carter - History School Direct
I decided to take the school direct route to complete my teacher training as I felt it was the route that provided the most support. Through the Teaching School Teaching Alliance I have the support of Warwick University and of my base school, St. Paul's School for Girls. This works well as Warwick University provides the essential pedagogical knowledge needed to become a teacher whilst Bishop Challoner and St. Paul's provide the practical training.
Being in school since September has been extremely useful as it has meant I have become a part of the school community. Whilst I am a trainee teacher, students and other teaching staff alike see me as another member of staff. This has made me feel extremely comfortable within the school environment and has enabled me to quickly settle into this training year.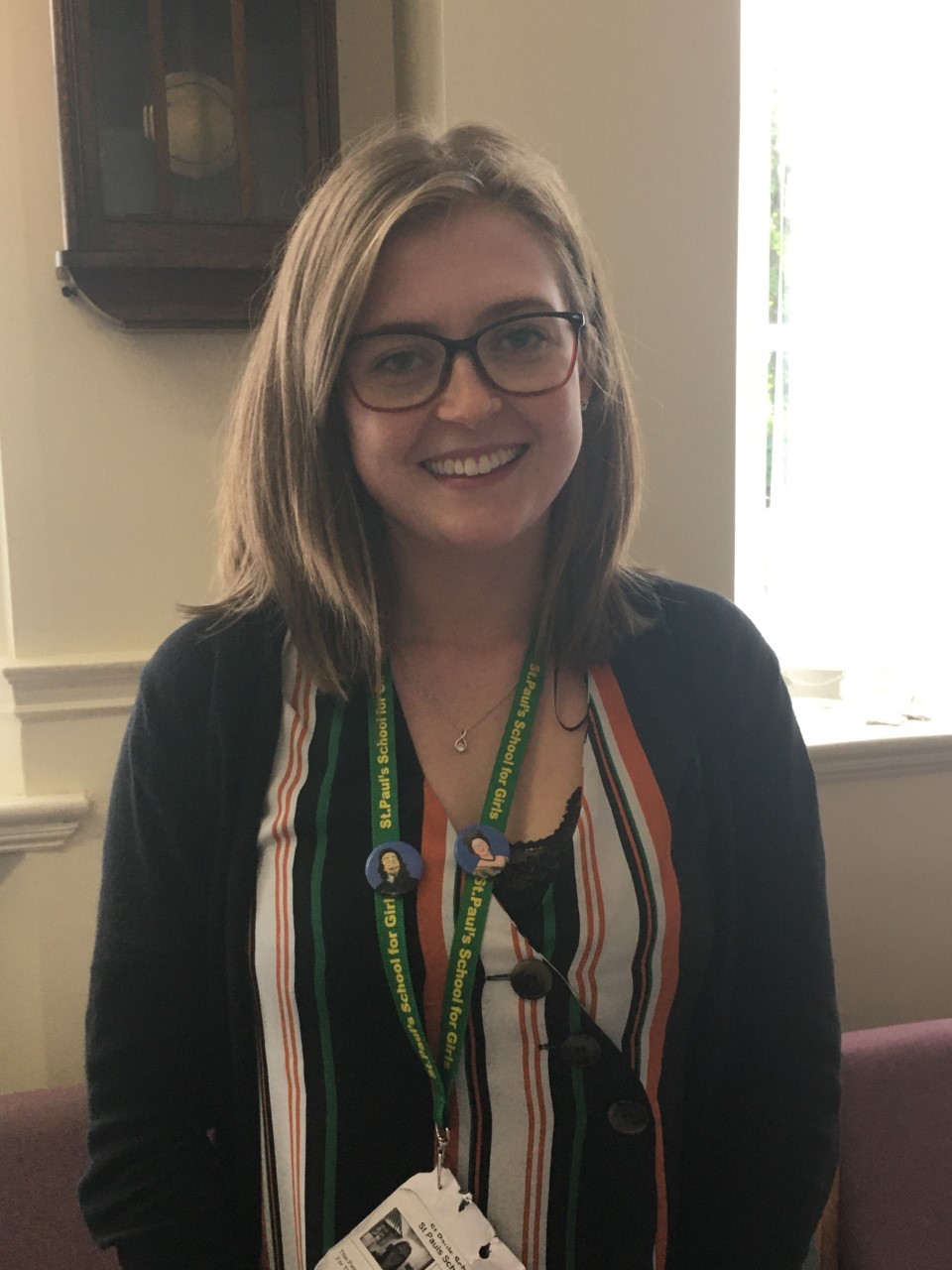 The structure of the course has allowed me to make some positive developments early on in my training. Monday to Thursday is spent at school and so far this has enabled me to gain a sound understanding of the day to day running of the school. I have been placed with a form group and this has allowed me to understand the pastoral support that is essential within the school environment. During this time I have also played an active role in KS3 and KS4 history lessons.
Consistently being at school for four days a week since September has allowed me to immerse myself in these lessons and to become a part of the history department. This has eased the transition when taking lesson starters as from the first day of school students have looked at me as another member of staff. Every Friday I am at Warwick University and this has allowed me to develop my pedagogical knowledge. It has also allowed me to engage with other history teacher trainees. These sessions where I am able to compare and contrast my experiences with other students has been an invaluable support network. It has allowed me to review my early teaching practices and to learn from the experiences of other trainees. The tips shared at university has been another major key when developing my own teaching philosophy.
Overall I would highly recommend the school direct route as already I can recognise how supportive the teaching school, the university and the base school is. I have been lucky enough to be placed in a school that has an outstanding history department that are willing to take the time to support me. After my first month in this course I am extremely excited to carry on with my training year and to watch my career as a history teacher develop.
Chloe Nelson - English School Direct
When applying to do my School Direct teacher training, St Paul's School for Girls was my first choice. With an Outstanding Ofsted report, St Paul's stood out to me as the ideal place to learn the craft of teaching. Following my interview, I knew that the school was the right place for me, as the warm and welcoming atmosphere made me feel right at home. Mrs Atterbury, who co-ordinates teacher training at the school, helped me to feel calm and confident prior to my interview, and has since been an excellent source of support and advice throughout my training year.
As a trainee in the English department, I have benefitted from the wisdom of staff who are experienced, passionate, and committed. My subject knowledge has been developed and nurtured; I have observed outstanding teaching; and I have learned, with support and guidance, how to teach in a way that enthuses both me and my pupils.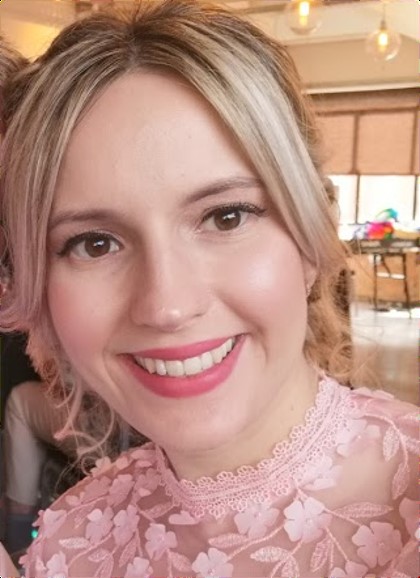 The pupils at St Paul's are wonderful: they are willing to try new things; dedicated to their learning; and respectful and polite. As a trainee, this has allowed me to try new teaching techniques with success and to learn positive behaviour management with pupils who are eager to succeed.
The academic side of the course, fulfilled by the University of Warwick, has allowed me to explore the theory behind my teaching practice, as well as delving into the long history of the teaching profession. As an English trainee, the subject knowledge of the specialists at Warwick has enhanced my own knowledge and given me ideas on the best ways to teach some of the abstract and complex topics of English. Having had excellent academic mentors at Warwick, I plan to complete my Masters in Professional Education in the near future, allowing me to continue learning and developing as an educator.
I would unreservedly recommend pursuing teacher training with St Paul's School for Girls: the warm atmosphere, dedicated staff, and enthusiastic pupils make it the ideal environment for trainee teachers to learn how to become the best teacher they can be.
Yvonne Forrest – Current Maths Teacher and Head of Year
Training through the Schools Direct programme proved to be a highly beneficial experience. With School's Direct you are immersed instantly into the school system, getting a feel for the job straight away whilst still be able to steadily adapt and develop as a teacher.
I am in no doubt however, that the right choice of school for you is an essential factor in your enjoyment, which is inevitably a great factor in your success. Naturally, different schools will appeal to different people although I cannot recommend my training school, St Pauls, enough. The school first attracted me through its esteemed local reputation, glowing Ofsted reports and unique environment. However, this was not all it had to offer. After being showed around by future Senior Mentor Mary (who stayed until very late after work to fit my hours!) and a few days observing the students within lessons, I could tell that the school's main focus was doing the best for the children.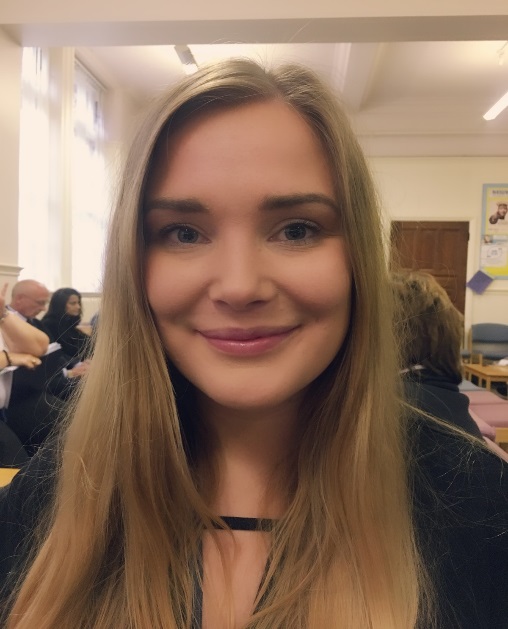 This may seem as though it is a minimum requirement for a school but this may surprise you on school visits. Every single member of staff within the school is clearly committed to not only educating the child academically, but assisting their growth personally, developing independent learning and ensuring their health and safety as individuals inside and outside the school. The receptionist will greet the children by name, the caretakers will ask the students how their days are and the headteacher will open doors for them to pass through. The students are truly an extension of the family of St. Paul's.
Of course, the creation of this environment of happy, dedicated students are the teachers themselves. It must be said with great emphasis that their care and compassion for their role does not end with the students but in the support and development of fellow staff. Whether you have been teaching for 25 years or 2 months there is always someone who will listen and talk to about a concern or sharing a success. St Paul's is the school to choice is you want a vocation, rather than a job. I trained in the Maths department and had an amazing Subject Mentor, Leela. Her mentoring was so structured and informed, with loads of examples of how I could apply theoretical teaching practise within the classroom. I cannot thank her enough for her patience and (quite literally) 24 hour assistance. My Senior Mentor Mary was also a great aid. She was always there to talk to when I had any kind of issue and her encouragement alone helped to carry me through the course! Her insight on school procedures was especially helpful, as to a new teacher who (quite rightly) is focusing on teaching, school policies and procedures can be overwhelming. Mary made this accessible, and showed me for the third time with the same patience as the first.
I would highly recommend the School Direct route and in particular, the completion of it at St. Paul's, with unwavering helpfulness of the entire staff and eagerness of the children, it is a truly special place to teach and grow as a teacher.
Sophie Halliday - Psychology School Direct
I believe that the Induction at Warwick University has given me a good initial foundation on which to start my training. I thoroughly enjoyed meeting our lecturers and exploring topics and theories within pedagogy, thinking how I can incorporate them into my teaching practice. The Induction cemented into me the fact that I was a trainee and here to learn, which was very reassuring!
The University Induction has allowed me to make some positive new relationships with fellow trainees, which has already proved invaluable in terms of the information, ideas, support and advice we offer each other. It is strengthening to know that there are other people who are experiencing the same situation as you and can support you if need be.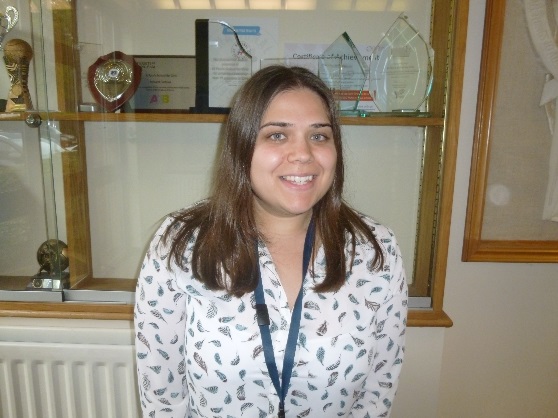 From Day 1, the staff at St Paul's have made me feel incredibly welcome and ensured that I was as comfortable and supported as I could be, and I am treated as an equal member of the team within my subject departments. I have started at a pace that I am comfortable with, and have been fully supported in beginning to teach lessons. Within St Paul's, I am very pleased to have such a wide variety of subjects, Key Stages, and groups, as this will allow me to gain more valuable experience and knowledge on teaching practices. I have had the privilege to observe fantastic teachers across a range of subjects – I have learnt a lot about teaching techniques and how I want to conduct myself as a teacher. I have also been surprised at how much I have learnt from observing the students! Their insight and knowledge (both specific and general) has amazed me, as well as their ability to enjoy learning and behave maturely and sensibly.
At St Paul's they are extremely positive and celebratory of all the hard work and achievements of both the pupils and the staff. The school values the importance of the students' personal development, not just their exam success. My overall initial impressions are that I will be well supported and valued during my training year, so now I can't wait to start teaching!