Design and Technology
Design and Technology department vision
To develop skilled, creative and analytical students who are aware of how their choices impact their health, their environment and the lives of others.
Design and Technology curriculum intent
Our curriculum is built on the core principles of Design and Technology and Food and Nutrition. Pupils build their knowledge as they revisit the subjects each year allowing greater complexity over time and giving students confidence to progress their skills and challenge themselves. DT: Research, design, make, evaluate, knowledge of materials and their properties and the environmental and SMC impacts of design. Food: Nutrition, Food and Health, food safety, food choice, food provenance, food science and practical cooking skills.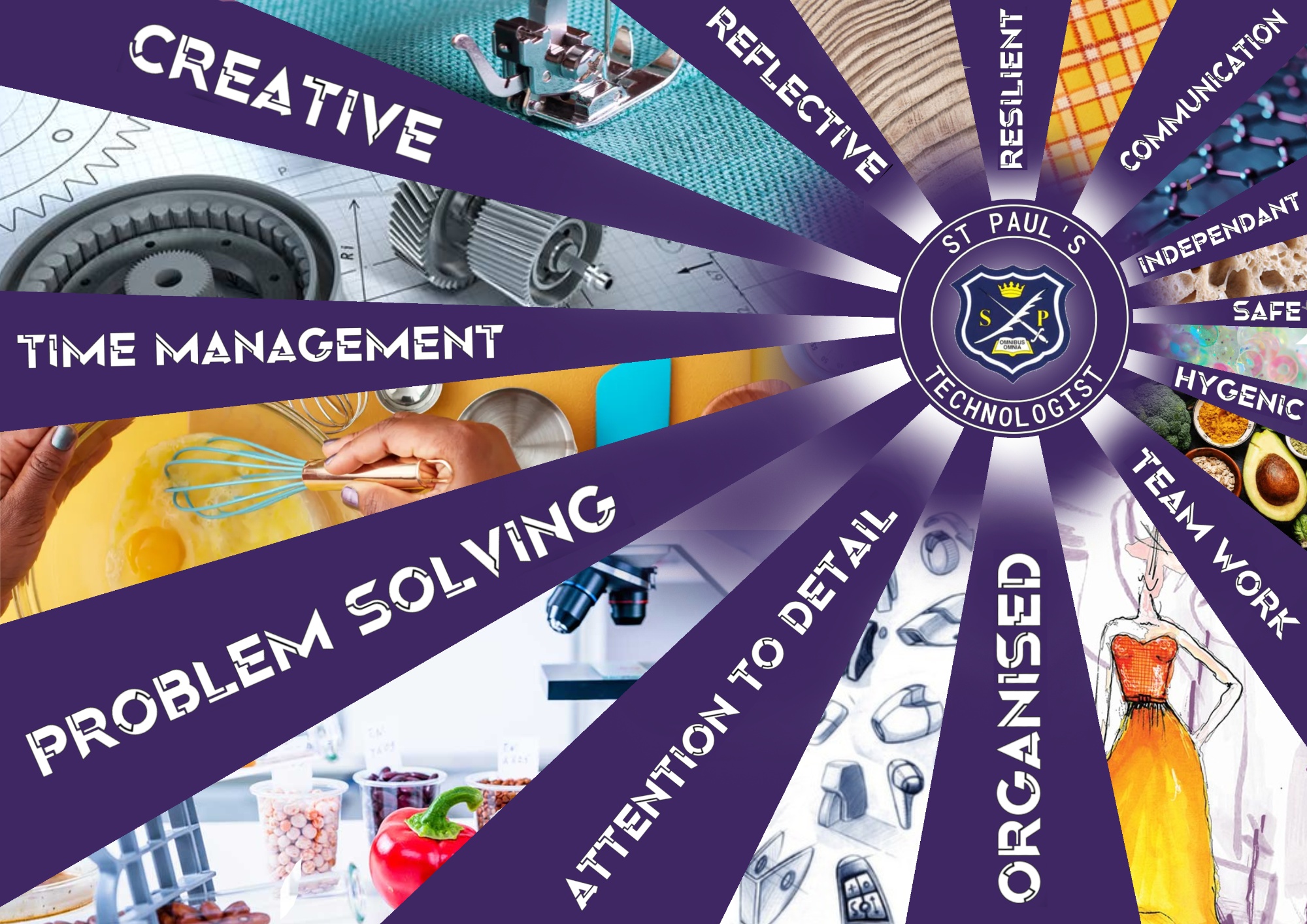 Design and Technology Learning Journey