1950
The 1950s was a time of expansion at St Paul's. There were about 450 girls at the school by now. The first day of each term was a little different from the way term begins now. At 9:30 the whole school would walk up to Mass at the Oratory on the Hagley Road. Miss Jordan, a teacher from those days, remembers: "The return to school along Hagley Road involved a cat and mouse act to prevent stragglers descending on the sweet shops. There was a leisurely break time – then tutors met their new forms. Girls had not been told beforehand who their new tutors would be. Cheering was heard from some rooms as an acceptable member of staff arrived."
The building was really much too small with no specialist Music or Art rooms. There was no changing room for PE. Also the playing field at that time sloped towards the reservoir – this had one advantage in that it made life difficult for visiting hockey teams unused to playing at an angle!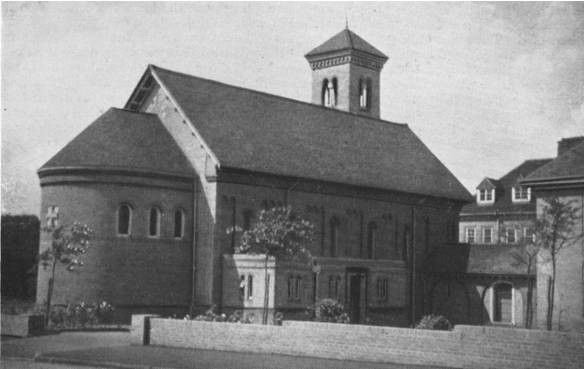 Long before the 1950s, pupils from St Paul's had been travelling abroad. During this time Mrs Hogg, the Head of Modern Languages, took parties to Brittany. One former pupil recalls that the holiday was packed with interest: "We watched the parade of Breton costumes through the streets of Quimper, swam in the sea in the rain, and climbed up to the Abbey on the top of Mont St. Michel. Although I have been to Brittany several times since, that first visit has always been special among my memories and sowed the seed of my great love for travelling."
In the 1950s all girls wore hats. Indeed the School Council got approval for straw boaters to be worn in the Summer for the Third Year upwards. These were considered very stylish, but were not very comfortable. They also gave the St Philip's boys travelling to town by bus, great opportunities for tipping the hat over the wearer's eyes!
If the wearing of hats sounds very old-fashioned to us now, the school was moving with the times in other directions. The Hall, which in the 1950s meant the Old Hall, was used for lunch-time Rock 'n' Roll sessions. This apparently meant that many of the dancers were exhausted as afternoon school began!