1908
In 1908, what was happening then? The Queen Mother was a little girl of eight, growing up in a castle in Scotland. The country was at peace, with King Edward VII on the throne. Only very rich people had cars. To get around Birmingham you had to go in a horse-drawn omnibus. Many children still left school at the age of 12 and it was very rare for girls to go to university.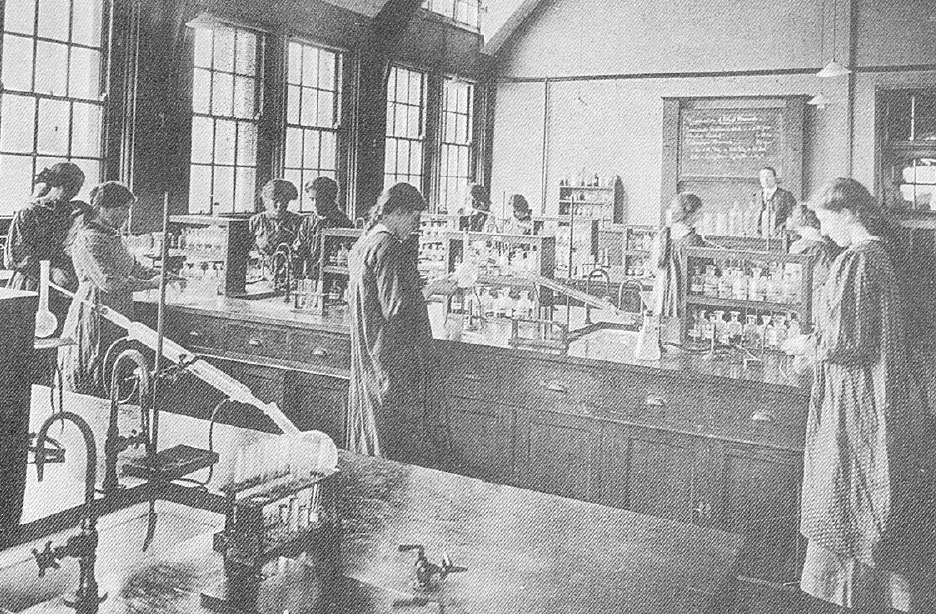 So, it was a really special day for girls on October 07 1908 when the brand new St Paul's School was officially opened. Bishop Ilsley was there with various members of the clergy, sisters, local celebrities, and the Old Hall – the only hall then – was filled with plants and flowers. The opening ceremony included two musical items by the pupils, and the band of St Paul's at Coleshill played.
What was it like to be a pupil on that day? Here is a memory of one of them: "As the opening hour drew near, there were in Vernon Road, one or two motor cars, but numerous cabs, carriages and victorias. His Lordship, the Bishop, and the other guests passed into the hall. As Form 2 opened off the Hall we were not allowed in there, so as soon as we had sung a hymn and our presence was no longer required we were sent to the Science lecture room, now the Library, without a teacher and told to be very quiet. No child spoke or left her seat. I shall always remember that dead silence, such self-control. There were no books to read. Maybe the silence lasted for an hour, but the memory of that silence has lasted for fifty years."
And so began the journey of St Paul's through nine decades. Great success came in the first decade. Prizes were won. The school was inspected and was declared to be providing excellent education. There was fun, too. On special feast days Mother Emilia used to wrap and throw caramels from the balcony to the pupils in the Old Hall. The more agile the pupils, the more caramels they scooped up. Perhaps we might ask for this custom to be revived.