"Be Inspired, Get Hired"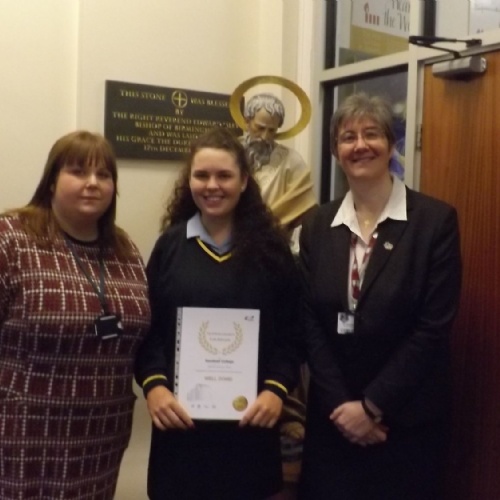 St Paul's School for Girls took part in Sandwell College bespoke Employability Skills Workshop called 'BE INSPIRED GET HIRED'.
These workshops have been designed to raise awareness and aspirations to develop an understanding of the importance of developing employability skills to prepare students for the World of Work, Further Education or University.
They offer tailor made sessions to meet the needs of your school via one off sessions or a course of 6 workshops, covering topics such as;
* CV Writing
* Interview Skills
* Understanding a Job Description and Person Specification
* Effective Cover Letter Writing
* Interpersonal Skills such as; teamwork, communication and leadership;
* Recognising skills and qualities
* Personal statement, CV development
* How to write a cover letter
* Telephone Interviews
* Face to Face Interviews
* Group competency workshop
Congratulations to the following students who took part and well done to Lola who was successful in being hired at the end the 6 week programme and was presented with a £10 Amazon voucher.
Lola
Fatoumata
Ellie
Melissa
Brikena
Natalia
Paige
Shannon
Mya Kelly
Beatriz