St Paul's 2016 Christmas Card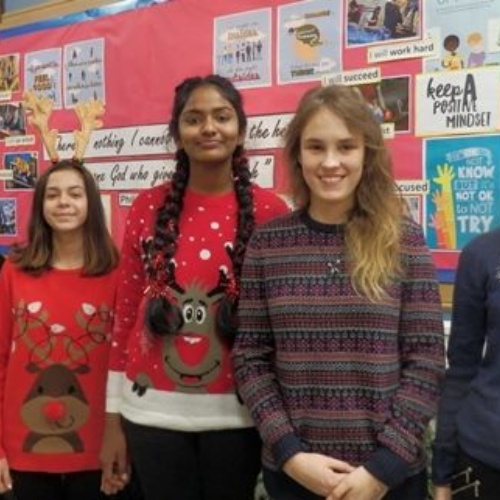 The girls were invited to submit a piece of art for this year's Christmas Card. This has now been transformed into this year's card and has been sent to many of St Paul's friends and supporters.
There were a number of fantastic paintings submitted. The winning entry was from Shathuki Perera in Year 10. The runners up were Maria Kostylow Yr 12, Valarie Sokolovsky Yr 11, Wiktoria Zarzecka Yr 8 and Megan Hussain-Lawrence Yr 7.