2016 School Council Representatives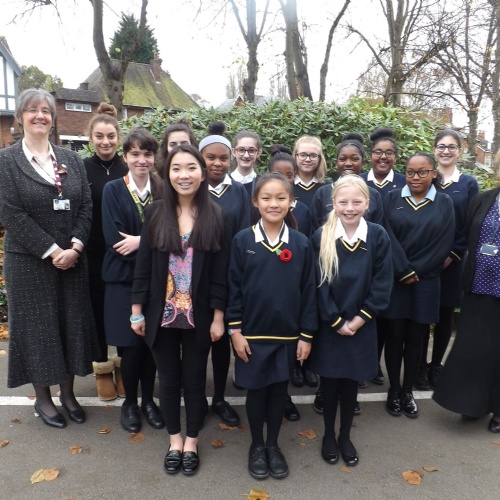 Eva, Megan, Sinead, Katy, Celine, Amari, Roksana, Wendy, Anna, Kayleigh, Shantay, Caprice, Aldora and Kate.
Girls from every form were invited to apply to be on the School Council. They had to prepare and deliver a speech to their form group, one girl was then chosen to go forward to address their year group. These girl then had to deliver a one and a half minute speech to their year group. A vote took place within each year group and two girls were then chosen to represent every year group as their nominated School Council Represenattives.