Winner of Dr Casserly's Quiz!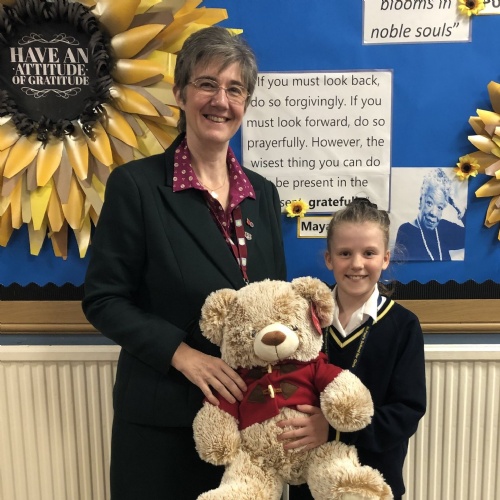 A very knowledgeable young lady!
Congratulations to this young lady from Year 7 for her knowledge on World War One poetry! She was the first to answer Dr Casserly's quiz in assembly about the author of "In Flanders Fields", she knew not only that it was written by John McCrae but also that he was a Canadian doctor and soldier and he wrote the poem on 3rd May 1915.