Baroness Estelle Morris visits St Paul's.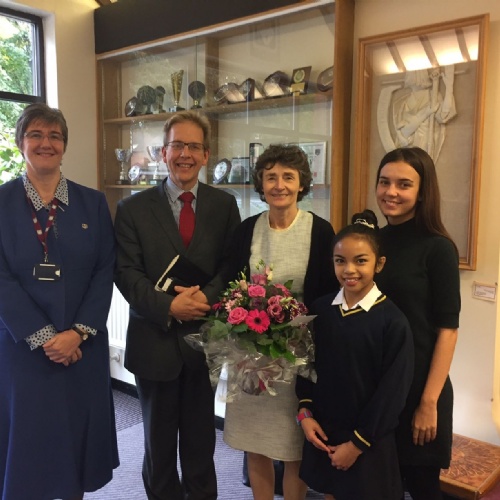 Baroness Estelle Morris visited school on Friday 07 October.
She was greeted by Dr Casserly, the Head Girl, Sophie and a Year 8 pupil, Kristelle who presented her with flowers, arranged by Miss Thomas. The Baroness was interested to hear how the girls felt about being students at St Paul's and what aspirations they both have for the future.