Chaplaincy Team Stations of the Cross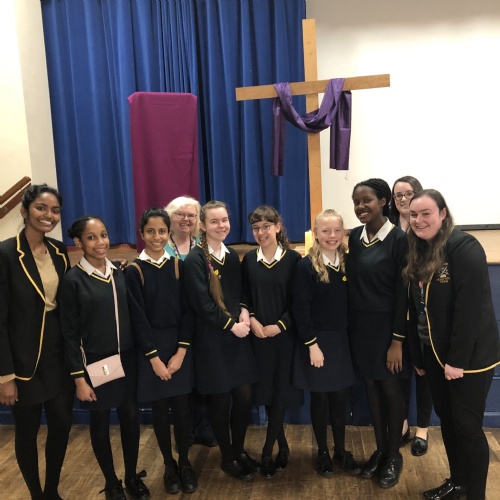 Thank you to the Chaplaincy Team!
Before the Easter holidays we end term with a devotional service to put us in the right frame of mind before starting Holy Week. The Chaplaincy team lead us in an inspiring Stations of the Cross service; it was a lovely service, reminding us of God's love in this hectic world and the perfect moment to pause and reflect before the start of the exams!