Women in Construction Event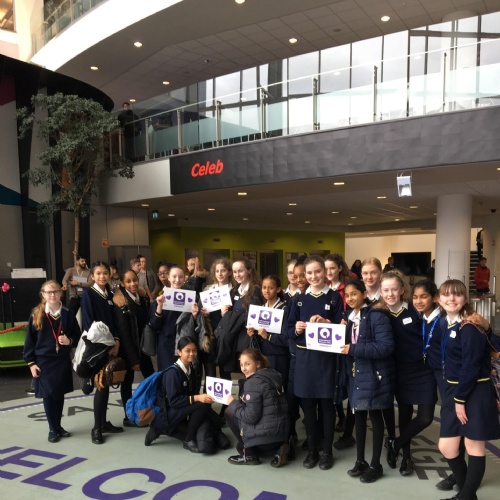 Taking on the stereotypes!
On Friday Miss Kettle and Miss Pandhal took 20 students from Years 7&8 who had been selected by their Head of Year for the most positive logs and academic excellence so far this year to attend ' Women in Construction' event at Sandwell College as part of National Careers Week and International Women's Day. The pupils got to experience what it would be like to studying/train in the automotive, engineering and construction industries. The workshops were interactive and engaging. It was useful for the students to have contact with female and male students who were already on those courses. They saw a range of subjects that they could go into in the future, including plumbing, engineering and mechanics. A very empowering day!