Pupil Premium Awards 2016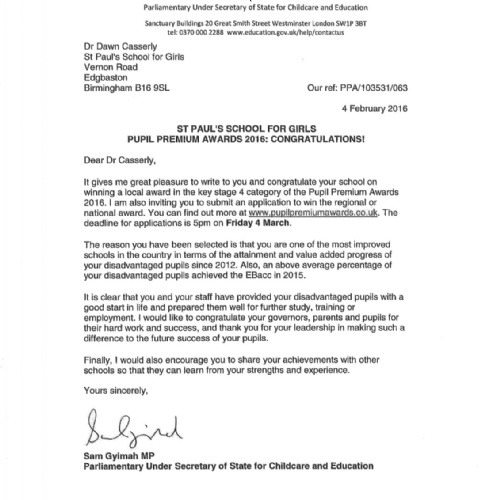 We have been congratulated by Sam Gyimah MP, the Parliamentary Under Secretary of State for Childcare and Education.
St Paul's has won a local award in the Key stage 4 category. We have won this award because we are one of the most improved schools in the country in terms of the attainment and value added progress of our disadvantaged pupils since 2012.