Catholic Schools Debating Competition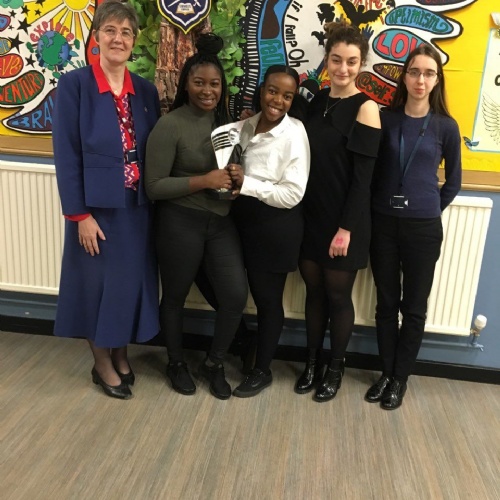 Saffron, Tanyaradzwa, Maria and Kate made up our Sixth Form debating team that took part in the Catholic Schools Debating competition againt four other local Catholic schools on Wednesday 14 March 2018. They were asked to debate should Sportsmen and Sportswomen be paid the same.
As you can see from the photograph our team were triumphant and came home with the cup.