Preet Gill, MP for Edgbaston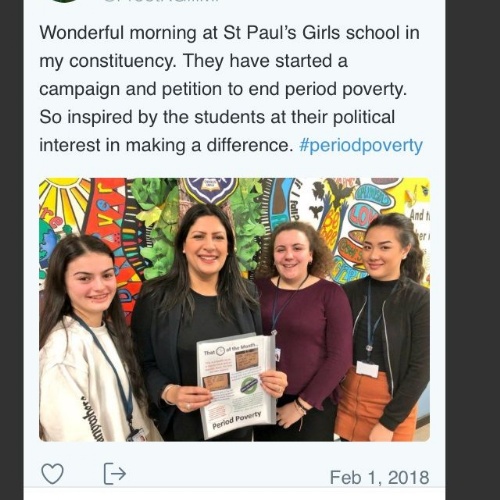 Preet Gill, the first British Sikh member of parliament, for Edgbaston Labour was invited to visit St Paul's.
Whilst she was here she meet with 6th Formers and the Student Council. The Sixth Form representatives, Martine, Lorena and Emily presented her with a signed petition from all the girls to ask for free sanitary protection. Preet promised she would bring this to the attention of the Spreaker of The House with her full support.