Ange Kwali Year 12 Physics Award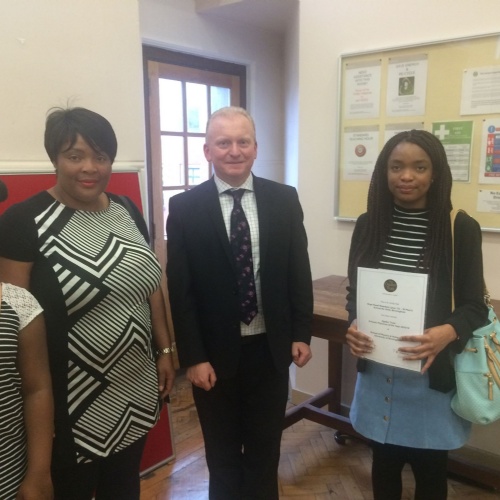 St Paul's is very pleased and proud to announce that Ange Kwali has recently been selected for a Year 12 Physics award by The School of Physics and Astronomy at the University of Birmingham.
She'd been nominated by her teachers for her enthusiasm, sheer hard work and excellent academic achievement. At the awards evening on Thursday 23rd June she received her prize from Prof Martin Freer, Head of School of Physics & Astronomy, University of Birmingham. As well as receiving a prize Ange will also be eligible to apply for Ogden Trust Scholarships to support future physics degree courses.